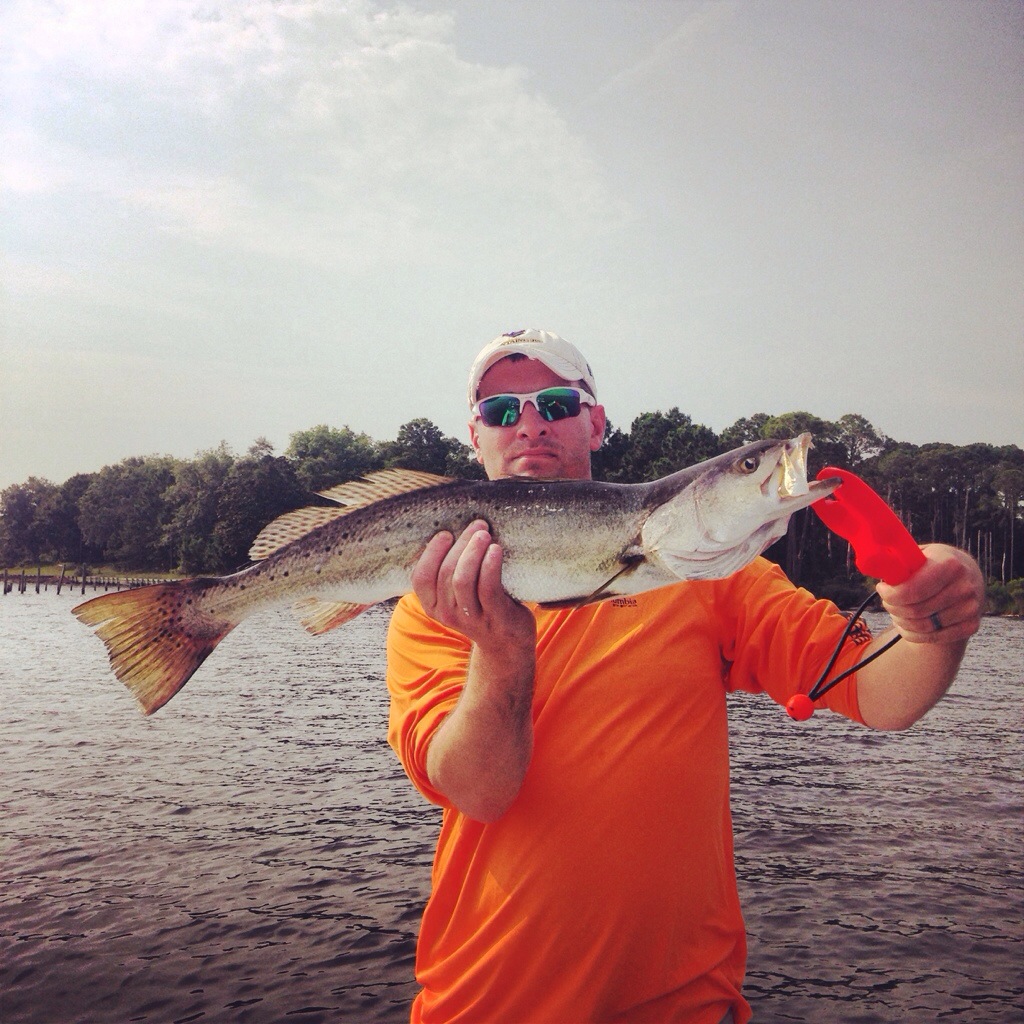 Fishing Trips – July 2014
With the heat bearing down, we really turned it up this month. July is all about the big bites. While we probably caught more fish in June, the ones that made it to the boat this month were much bigger. One client boated his first trout, also a personal best for Florida Boy Adventures. The fish was 27 1/2 inches, weighing around 7 pounds. A 12-year-old boy boated a 26 3/4 inch slot redfish, weighing in just under 9 pounds. This has to be the biggest slot red I've ever seen.
With the Bait school starting to show up in the middle of the bay, jacks and skipjacks have moved in to provide awesome top water shows. August is coming up fast and the fishing continues to heat up.
To book a trip, call 850-499-4473