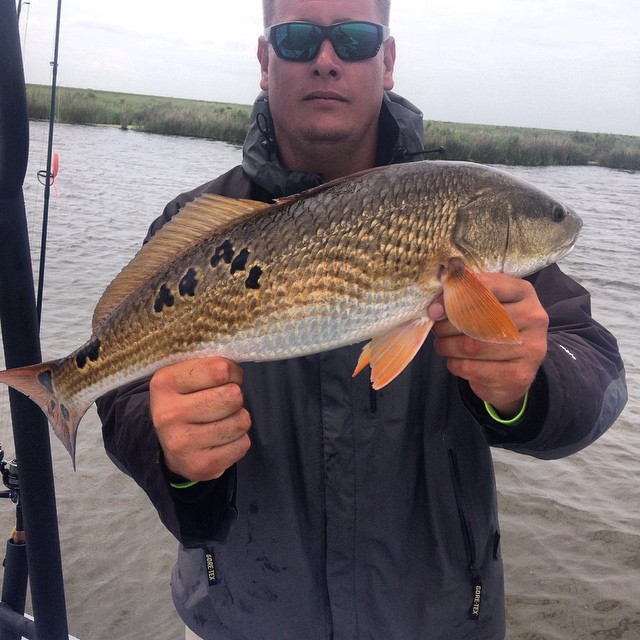 Louisiana Marsh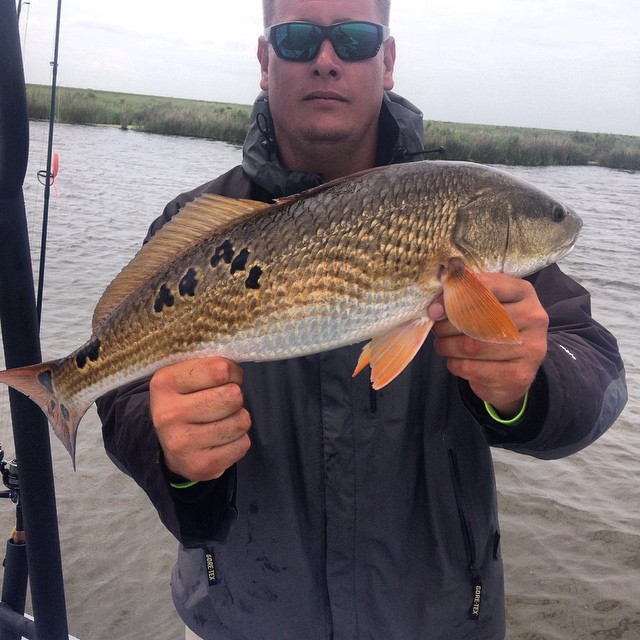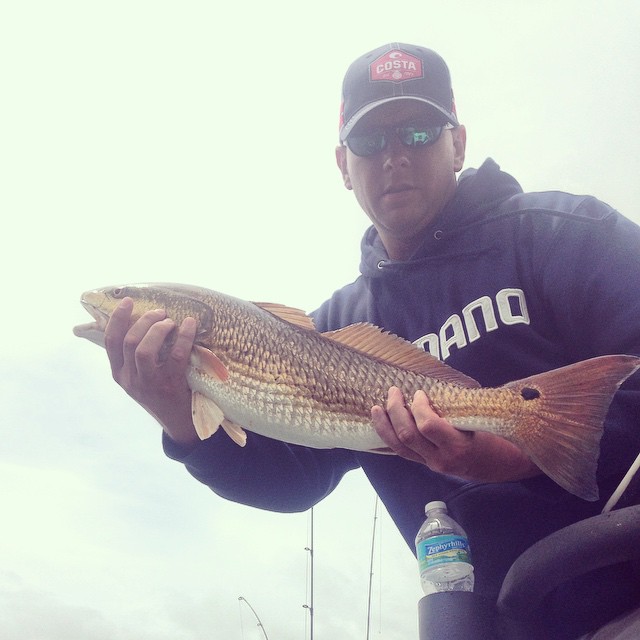 Along with the rest of the Emerald Coast Redfish Circuit anglers, I finally got over to Delacroix last week for a redfish tournament. From all the reports I had received, I knew the fishing was going be good but I never expected it to be as good as it was. The tournament was out of the Delacroix Lodge, so I booked a cabin for a couple days to do some prefishing. The accommodations were very nice. The cabins easily accommodate 4 anglers and gear.
We got in late Wednesday night and got a little rest before heading out in the marsh early Thursday morning. With bad weather forecasts, I decided to stay close to the lodge and hit some spots where I had success on past trips. Within 5 casts, my partner and I were boating over-slot reds. The grass is just starting to grow back after the winter so we looked for spots with moving water that was fishable. By "fishable" I mean spots that weren't overrun with grass. We covered about 200 yards of bank at our first spot and caught several tailing fish and wake pushers.
We didn't get enough sunshine on Thursday to sight fish much so we fan casted banks looking for tails or wakes coming down the bank. We found a good pattern on Thursday that we ended up sticking with all three days. The pattern that worked for us was points and creek mouths that had good current. We found a cut that connected two ponds that was holding a ton of fish. We boated 25 fish on Thursday with half being over 27 inches. After a good steak dinner Thursday night we headed out Friday with some sunshine.
Sunny skies and clear water in the marsh just seems to be magical. The ponds we had fished the day before still had plenty of big fish all in them but we decided to back out and hit some new ponds. It seemed like everywhere we went we saw reds. It didn't matter if we were on a bank or fishing the middle of a pond or cruising through a cut between two lakes.  A good pair of optics and a casting platform were all we needed to spot these marsh pumpkins. The best thing about Louisiana is that most of the time, if you can see the fish you can get them to eat. For blind casting we used spoons and Zman Chatterbaitz rigged with Xman Minnowz. For sight fishing a Zman Shrimpz or Paddlerz rigged weedless worked flawlessly.  Back at the lodge everyone who had been out reported numbers upwards of 60 reds. The marsh is red hot right now.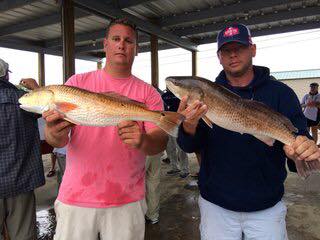 As for the tournament, we finished 6th place which isn't what I had hoped for, but still respectable. We had an awesome time catching over 100 fish in three days. For any level angler, Louisiana has something to offer but for a true inshore sight fisherman, it might be one of the best fisheries in the country.