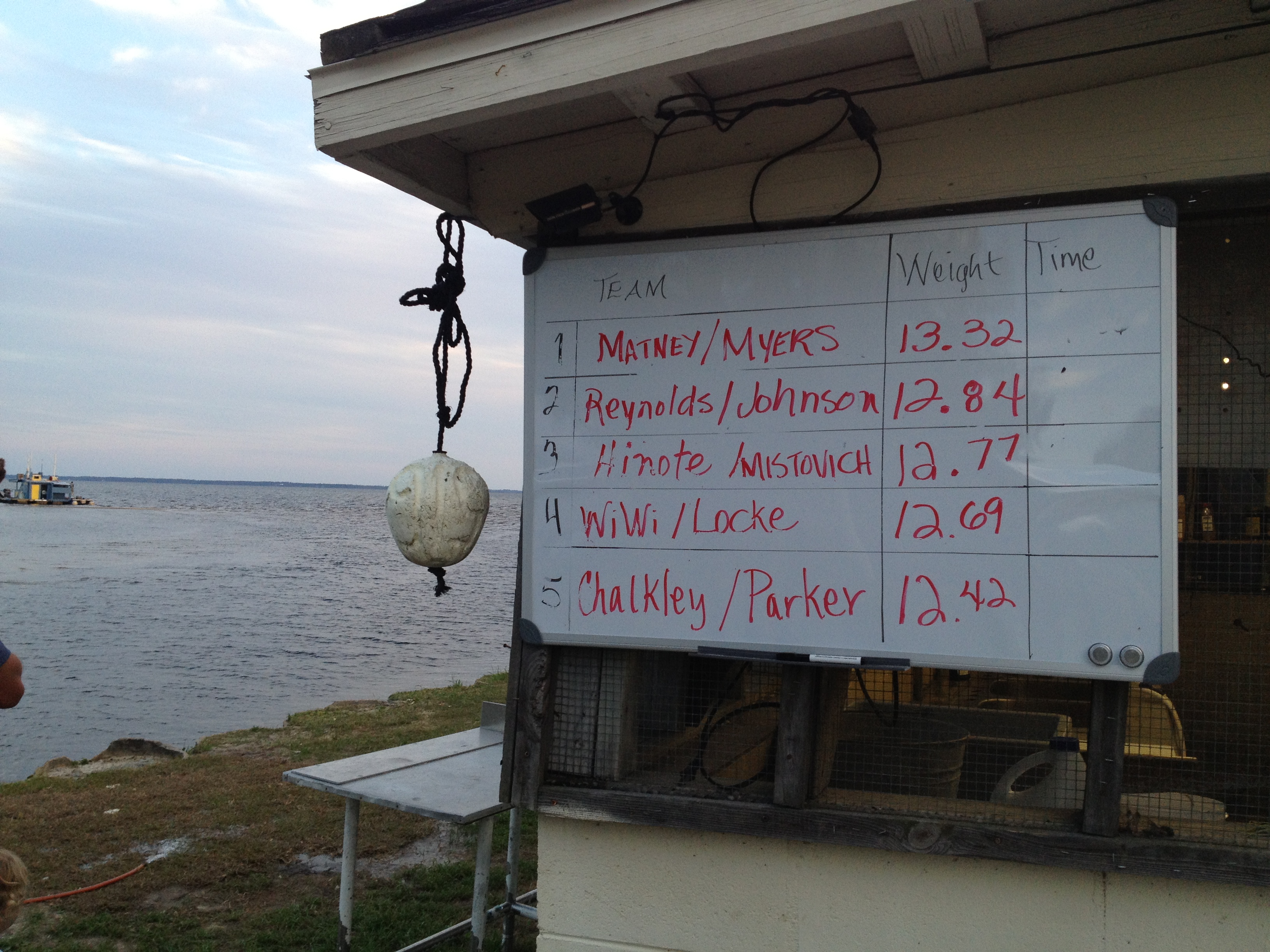 Nick's Redfish Round-up
Man what a tournament! The annual Nick's Redfish Round-up gets better every year and is one of those South Walton fishing experiences I love.
Trey really puts on a good event at Nick's on the Bay. He changed the setup a little bit this year and it worked out really well. They had a check-in boat anchored just offshore of the restaurant that everyone had to stop by before we started fishing. This evens the competition by everyone having to start at the same point. You could still fish anywhere you wanted but you had to check-in first. The check-in was from 5 to 7 in the morning so we waited until good light to head out. I fished the tournament with my dad again this year. He is old school and likes to fish with live bait instead of artificial because that's just how he grew up fishing. Nick's is the only live bait or artificial tournament in our area so I like to fish it with him. This year we loaded the boat down with live shrimp and croakers. We had 10 dozen select size shrimp from BJ's bait in Freeport and we went out the afternoon before on the shrimp boat and caught a couple hundred live croakers. I pre-fished several days and caught good fish, but of course the day of the tournament a low pressure system moved over us and slowed the bite down on my fishing grounds. We caught several reds and trout but just couldn't find the size we needed to place in the money. My landing net blew out of my boat so I had to land all the fish by hand and I lost a nice red at the boat that my dad hooked up. Trust me, I heard all about that from him the rest of the day. Even with the bad weather there was a lot of good fished weighed in. The weigh-ins started at 4 but you had to be on the beach by 5. The tournament payed back 5 spots plus a "mystery weight" and "most spots" category. Trey had plenty of boiled shrimp and crawfish to snack on plus they have the freshest seafood you can get around here. There were several sponsors there along with pretty skeeter boats on display. It's a great tournament for anglers of all skill levels and even if you don't fish you can still come hang out at the weigh-in and enjoy the delicious seafood. It's fun for the whole family. The old Nick's Trout Tournament starts in two weeks with categories for everyone, so stop by Nick's a pick up info on the rules and dates.
…