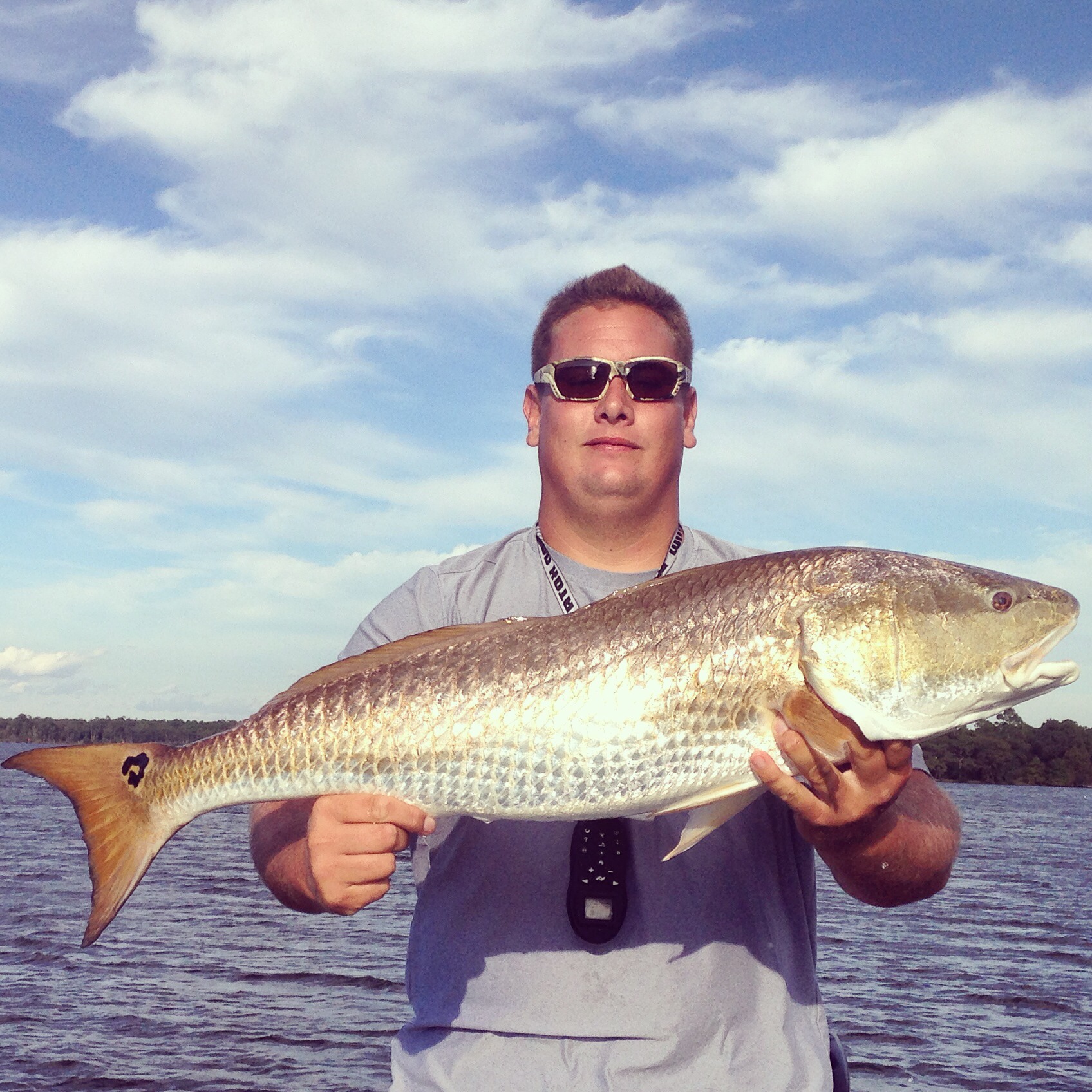 Running of the Bulls
With bait schools still holding in the bayous, the bull reds have moved way up the bay earlier than normal to take advantage. These are really big fish.
Fish from 30 to 45 inches are pretty common right now. I like to target these monsters around drop offs around bayou or creek mouths or wherever I see lots of bird and bait activity. I use big croakers or menhaden for live bait and zman paddlerz or jerk shadz for artificial options. Once you get worn out from catching these dinosaurs the slot red bite is just as good a little closer to the shore. I like to target fish this time of year around small creek mouths or points with moving water. The fish are starting to school up, so once you find them you should be able to catch multiple fish in the same spot.
I will live chum with small pilchards and fish a couple baits on the bottom and free line a few as well. Don't be surprised if a big gator trout cruises into your spread. The tourist season is winding down but the fishing will continue to get better and better in the next few weeks so book a trip today for some of the best fishing of the year.