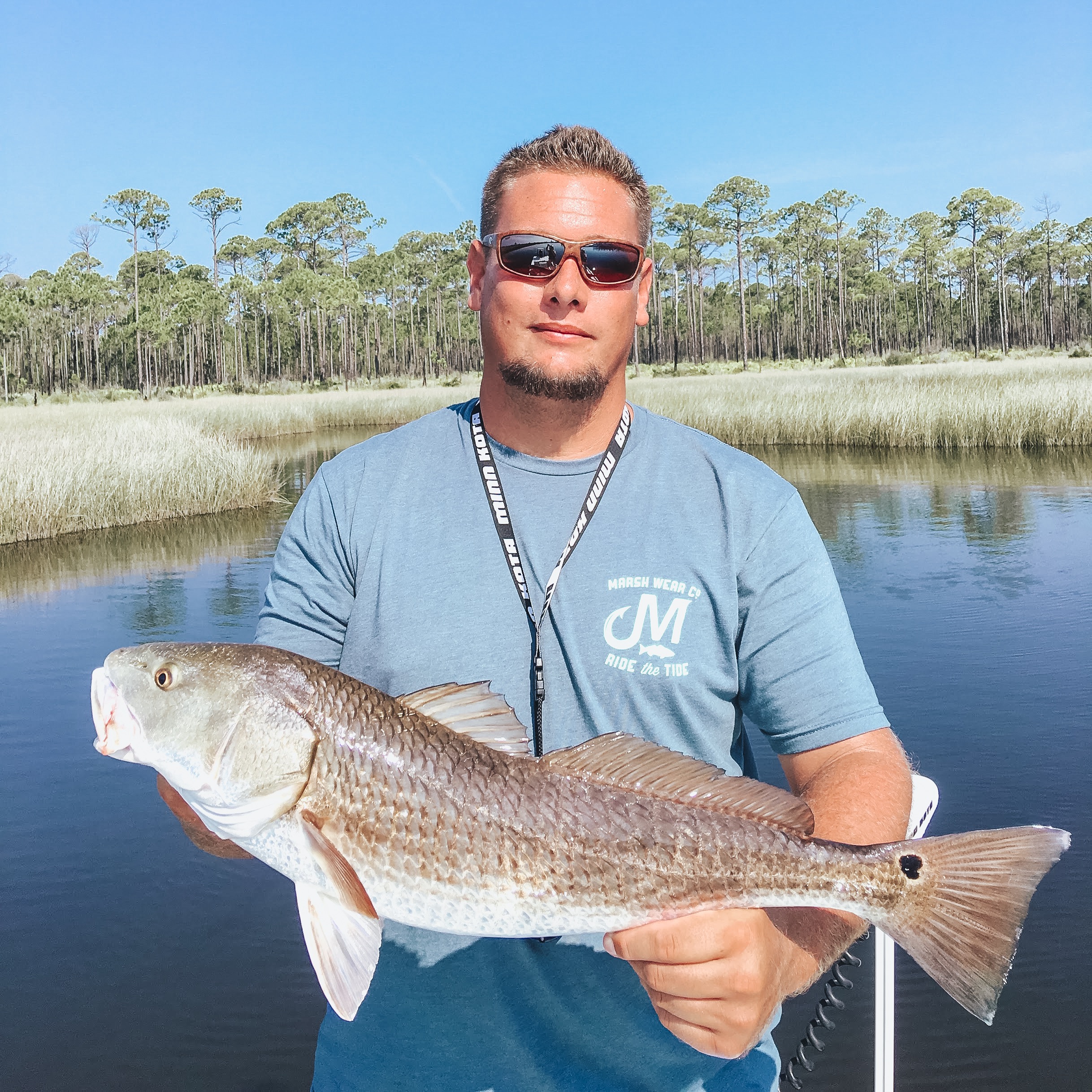 A Lifelong Passion
Captain Hunter Ray was born and raised on the banks of the Choctawhatchee Bay in Santa Rosa Beach, FL with a love for the great outdoors passed down through his family. He's a 4th generation local and an avid outdoorsman. Capt. Hunter has fished and hunted in Walton County and the surrounding areas for over 30 years.  He and his wife Jami have two daughters, Emery and Collins.
Spending years working as a deckhand for his family's commercial shrimping business helped instill a strong knowledge of local waters and its inhabitants. "I grew up watching my dad and grandpa wade around in the bay throwing cast nets for mullet and shrimp, thinking all I ever want to do was hunt and fish." Using skills and techniques that he's learned over the years, Capt. Hunter is able to translate his knowledge and experience into helping clients enjoy the best possible trip.
Capt. Hunter also offers trips with his dad, Florida Boy Adventures' Captain Gilbert Ray as well as a network of captains under the FBA umbrella.
As part of the brand mission, Florida Boy Adventures places a special focus on introducing fishing to young anglers and encouraging the sport in the next generation. There's nothing like fishing to teach patience, dedication, problem-solving and a valuable appreciation of nature. The quality time and memories made span far beyond a single trip or a single catch.
In 2019, Capt. Hunter and Jami launched Adventure Camp by Florida Boy Adventures for kids age 5 and up, designed to provide an introductory education in inshore fishing while offering a fun and memorable experience for young anglers. It's grown to become a signature part of FBA and one that makes the biggest impact. "The adventure and excitement of fishing is something I'll never forget from my childhood and sharing that, especially for the first time, with kids today is the best part of what I do." For more information and booking Adventure Camp, click here.